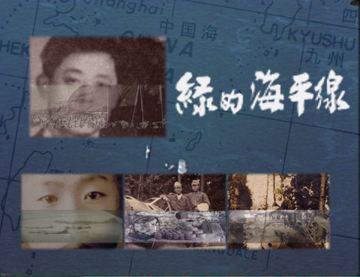 In 1943, the Imperial Japanese government announced a work-study program in its colony, Taiwan, to recruit children to work in military factories. 8,419 boys came to Japan. . . .
An one-hour documentary, SHONENKO reveals the unknown stories of these child laborers (Shonenko), from 12 to 14 years old, who manufactured fighter planes in Japanese Naval Arsenals during the Second World War. They left their families, homeland and childhood with the dream of receiving an education. But their dream was to be shattered – first by the war and again by cruel post-war politics in Taiwan, Japan and China.

* 2008 Grand Prize in Cinema Award (Documentary Division), Agency for Cultural Affairs, Japan


* 2008 Golden Harvest Award, The winner of Grand Prize, Government Information Office, Taiwan

* 2008 Matsukawa Award for Grand Prize and Best Audience Award, 11th Yufuin Documentary Film Festival, Japan


* 2007 Screening on Japan Broadcasting Corporation (NHK, Japan).

* 2007 Screening on Public Television Service (PTS, Taiwan).


* 2007 4th Historical Documentary Film Festival, Taiwan. Best Documentary Award.


* 2006 8th International Taipei Film Festival, Taiwan. Jury's Special Mentions Award.


* 2006 6th South Film Festival, Taiwan. Best Documentary Award.
"This brilliant documentary covers an amazingly untold story about WWII, one which reveals insights about the tensions in current relations between Taiwan, Japan, and China. This film beautifully documents Japan's use of Taiwanese child labor during WWII and indicates the complexity of Taiwanese identity. This culturally rich film will be appreciated by anyone with an interest in WWII, Taiwan, Japan, and human stories of coping and finding oneself in the midst of cataclysmic events. I strongly recommend it!
~ Melissa J. Brown, Assistant Professor of AnthropologyStanford University